Grapeseed Oil • Unrefined & Cold-pressed • 50 Ml
Taxes included. Shipping calculated at checkout.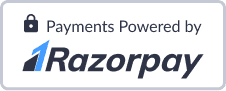 Description
Unrefined Grapeseed Oil is the most loved oil in Hollywood due it's amazing benefits such as toning skin, reducing appearance of dark spots, fine lines & wrinkles. It is extracted from the seeds of grapes, and it has a thin, silky texture that helps skin retail moisture and increases it's elasticity. It is also amazing for hair and keep your hair shiny & moisturized.
Key Properties
Use as carrier to your favorite essential oils and keep your skin soft, supple & hydrated.
Use as hair oil to keep strands and scalp hydrated & happy.
Use as a base oil for your hair oil blend.
Use directly on skin for quick hydrating.
Make yourself a hydrating body oil with Unrefined Grapeseed oil & your favorite essential oils.
Blends well with
Lavender Essential Oil
Clear Jojoba Oil
How to use Essential Oils?

Diffusion (in a ceramic diffuser or humidifier)
Application Bath/ Foot Soak Added to Bath Water
DIY Skincare Products
DIY Household cleaners
Inhalation
Make your own Aromatherapy Massage oil
Ingredients:
30 Drops of Geranium Essential Oil
50 Ml Base Oil
Directions:
Add 30 drops of the essential oil to a base of oil of your choice.
Shake well to blend.
Ingredients & Directions for use
More about this product
| | |
| --- | --- |
| Brand Name | |
| Quantity | |
| Blends well with | Lavender Essential Oil, Geranium Essential Oil, Clear Jojoba Oil |
| Gender | |
| Shelf Life | |
| Storage | |
| Return policy | |