Geranium Essential Oil • 10 Ml • Soothes Menstrual Discomfort
Taxes included. Shipping calculated at checkout.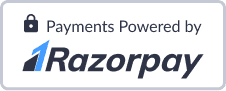 Description
Geranium has a bright, fresh, rosy, and herbaceous aroma that can be very comforting when dealing with stressful situations along with gently helping keep the heart open. Its amazing aroma helps create a sense of safety against disruptive energy. Geranium Essential oil is loved due to its amazing skin healing properties, uplifting aroma, and for soothing menstrual discomfort.
Key Properties
Reduces Skin Pigmentation and Promotes Healthy Skin – Due to its very many properties such as anti-inflammatory, antifungal, and cicatrisant, it is known to balance the production of sebum. It helps oily and dry skin alike.

Soothes Menstrual Discomfort – Geranium Essential Oil is known for its ability to act as a powerful support for women during or before their menstrual cycle. Diffusing it, helps stabilize mood, uplift the mind and even regulate the menstrual cycle for some. Using it to make a belly rub oil for soothing muscle cramps is also known to be very effective. 

Uplifts Mind & Promotes Vitality – Inhalation of Geranium's aroma has been shown to reduce anxiety, reduce high blood pressure and act as a tonic. It is uniquely uplifting and anxiety soothing. It is known for strengthening and promoting vitality in the body especially when dealing with a lot of stress.
What are the Spiritual Benefits of Geranium Essential Oil? 
Geranium Essential Oil resonates with the energies of mother earth and connects us deeply to our own feminine energy. This essential oil helps us center ourselves with ease and creates a feeling of comfort. Its mother-like warmth helps us open our heart, heal painful memories, and comforts our inner child. Energetically it also balances aggression and passive behavior alike and creates harmony between the masculine and feminine parts of us.  This essential oil is used to balance the heart and sacral chakra.
Fragrance Family: Floral
Perfumery Note: Middle
Consistency: Thin
Color: Clear to pale yellow
Shelf Life: 5 years from the date of packaging
Safety: For external use only. Do not use undiluted on the skin. Avoid contact with sensitive areas, such as eyes. Keep out of reach of children. Do not use essential oils on children under 5 years old. Consult your healthcare professional before using essential oils during pregnancy. Best kept in a cool dry place.
Blends well with
Lavender Essential Oil
Clear Jojoba Oil
Ingredients & Directions for use
Diffusion (in a ceramic diffuser or humidifier)
Application Bath/ Foot Soak Added to Bath Water
DIY Skincare Products
DIY Household cleaners
Inhalation
Make your own Aromatherapy Massage oil
Ingredients:
30 Drops of Geranium Essential Oil
50 Ml Base Oil
Directions:
Add 30 drops of the essential oil to a base of oil of your choice.
Shake well to blend.
More about this product
| | |
| --- | --- |
| Brand Name | |
| Quantity | |
| Blends well with | Lavender Essential Oil, Geranium Essential Oil, Clear Jojoba Oil |
| Gender | |
| Shelf Life | |
| Storage | |
| Return policy | |