Clary Sage Essential Oil • Soothes Stress & Anxiety • 10 ml
Taxes included. Shipping calculated at checkout.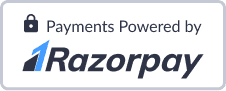 Description
Clary Sage Essential Oil has a euphoric, sweet, sharp, tea-like, distinctive aroma with a nutty undertone. Its aroma is very effective in soothing stress and anxiety, especially through menstruation. It can also be blended into a base oil and applied to the abdomen to reduce discomfort caused by cramps or bloating. Due to its ability to help women in balancing hormones, it's also known as "women's oil."
Key Properties
Relieves Stress, tension & Anxiety: Clary Sage essential oil promotes balance in the body, mind, and soul and pushes you to mature past limiting and negative beliefs. It has an uplifting and calming effect making it an ideal choice to deal with emotional issues
Soothes Menstrual Discomfort (Physical & Emotional): Clary Sage Essential Oil is known for its ability to act as a powerful support for women during or before their menstrual cycle. Diffusing it, helps stabilize mood, uplift the mind and even regulate the menstrual cycle for some. Using it to make a belly rub oil for soothing muscle cramps is also known to be very effective.  
Helps Ease Digestive Discomfort: Helps ease stress-related abdominal discomfort such as spasms, gas, etc.
Great Addition to Respiratory Blends: As it helps ease chest spasms and discomfort-related anxiety it's a great addition to all respiratory relief blends. 
Helps with Clear Skin: Add a few drops of Clary Sage essential oil into your face oil to keep your skin clean & clear due to its antibacterial properties.
What are the Spiritual Benefits of Clary Sage Essential Oil? 
The name Clary Sage literally translates into clear eyes. Spiritually Clary Sage essential oil is associated with clear vision beyond the physical eyes and is known to help activate the third eye. It helps women see things clearly and to step into their true power. It encourages spiritual lessons and creativity. Clary Sage essential oil is used to balance the energies of the sacral and third eye chakra.
Fragrance Family: Floral
Perfumery Note: Top to Middle
Consistency: Thin
Color: Clear
Shelf Life: 5 years from the date of packaging
Safety: Avoid using Clary Sage essential oil on people with sensitive or allergy-prone skin. For external use only. Do not use undiluted on the skin. Avoid contact with sensitive areas, such as eyes. Keep out of reach of children. Do not use essential oils on children under 5 years old. Consult your healthcare professional before using essential oils during pregnancy. Best kept in a cool dry place.
Naturally occurring allergens: Citral, Geraniol, Limonene, Linalool.
Blends well with
Lavender Essential Oil
Geranium Essential Oil
Clear Jojoba Oil
Ingredients & Directions for use
Diffusion (in a ceramic diffuser or humidifier)
Application Bath/ Foot Soak Added to Bath Water
DIY Skincare Products
DIY Household cleaners
Inhalation
Make your own Aromatherapy Massage oil

Ingredients:
30 Drops of Clary Sage Essential Oil
50 Ml Base Oil

Directions:
Add 30 drops of the essential oil to a base of oil of your choice.
Shake well to blend.
More about this product
| | |
| --- | --- |
| Brand Name | |
| Blends well with | Lavender Essential Oil, Geranium Essential Oil, Clear Jojoba Oil |
| Gender | |
| Patch test | |
| Shelf Life | |
| Storage | |
| Return policy | |