Chyawanprash • Ayurvedic Superfood • 225 GMs
Taxes included. Shipping calculated at checkout.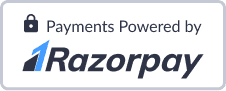 Description
Rich Immunity Boosting Supplement
Chyawanprash is often called the "elixir of life" for its properties to increase longevity, memory, strength, stamina and overall health and immunity. It can be consumed all year round and is excellent for both kids and adults. It has been widely used since centuries for promoting excellent health long before "supplements" came into existence.
What makes Satmyā Chawanprash different?
Satmyā's all Natural Chyawanprash is handmade in small batches in a slow and painstaking process with 100% Amla.
The Amla (Indian Gooseberry) are boiled in a herb decoction and soaked overnight. The next day, each Amla is individually grated by hand, post which it is slow cooked in cows ghee in a cast iron pan to make sure it is rich in iron, minerals, vitamins, an excellent source of Vitamin C and an overall immunity booster. It is revitalising, energising, has superb anti-ageing and anti-oxidant properties, good for digestion and also delicious to taste especially for kids with a fresh jam like consistency
Ingredients & Directions for use
Amla (Indian Gooseberry), A2 Cows Ghee, Organic Khandsari, Organic Raw Forest Honey, Sesame oil, 48 Herbs like Shatavari, Brahmi, Jatamansi, Vasaka, Chandan, Vanshalochan, Pipali, Ashwagandha and many more.
More about this product
| | |
| --- | --- |
| Brand Name | |
| Dosage | Adults can consume 1-2 teaspoons and kids can consume 1 teaspoon daily |
| Delivery Area | |
| Return policy | |