Ashwagandha Extract Capsules • 650 mg
Taxes included. Shipping calculated at checkout.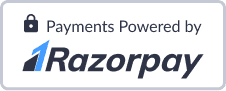 Description
Ashwagandha is a natural relaxant, stress reliever, adrenal supplement (adaptogen), good for improving strength, immunity and known in Ayurveda for improving life expectancy.
Our Ashwagandha extract capsules have a concentrated content of the active compounds called Withanolides. Withanolides are known for their adaptogenic properties. Adaptogens are compounds that help manage stress levels, manage blood pressure, enable muscle growth, help in restoring sleep cycles, and also help in energy levels. Most brands make Ashwagandha extract that has 1.5% Withanolides. Our Ashwagandha extract capsules have 5% Withanolides; making them three and a half times more potent than other brands.
Ingredients & Directions for use
More about this product
| | |
| --- | --- |
| Weight | 0.115 kg |
| Dimensions | 6 × 3 × 2.6 in |