Sourdough Sandwich Loaf – Whole wheat (750gm)
Taxes included. Shipping calculated at checkout.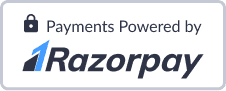 Description
✅ HEARTY & DELICIOUS: Our Sourdough Sandwich Loaf provides a delicious and hearty bread option, perfect for creating scrumptious sandwiches or enjoying on its own as a satisfying snack.
✅ NUTRITIOUS & WHOLESOME: Made with 100% whole wheat flour, our Sourdough Sandwich Loaf offers a nutritious and wholesome choice for your daily bread needs, without compromising on taste or texture.
✅ TRADITIONAL SOURDOUGH PROCESS: Our Sourdough Sandwich Loaf is crafted using a natural fermentation process, retaining the benefits of traditional sourdough, such as improved digestibility, increased nutrient absorption, and a lower glycemic index.
✅ CLEAN & NATURAL INGREDIENTS: No maida, refined flour, added sugar, additives, or chemicals in our Sourdough Sandwich Loaf. We take pride in using high-quality, 100% natural ingredients to create a delectable and wholesome bread option for you and your family.
✅ VEGAN-FRIENDLY: Our Sourdough Sandwich Loaf is a vegan-friendly bread, making it an excellent choice for those following a plant-based diet or seeking a clean and natural bread alternative.
Ingredients & Directions for use
A delightful and wholesome Whole Wheat Sourdough Sandwich Loaf made with simple ingredients – Whole Wheat Flour and Salt. No maida, refined flour, or added sugar. Savor the rich taste and health benefits of a traditional sourdough bread made using the natural fermentation process. Vegan-friendly.