Vegan Chocobar • Starwberry • 1 Pc
Taxes included. Shipping calculated at checkout.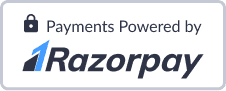 Description
Vegan Chocobar • Strawberry
It's always summer when you bite into this bar – 10 g dark chocolate paired with strawberry ice cream with 26% real Strawberries to give you plenty of antioxidants with every fresh and delicious bite!
Made with almond milk freshly extracted from real almonds and creamy coconut milk.
0% added sugar, 100% plant-based without added flavours, colours or preservatives
Ingredients: Strawberries (26%), Almond Milk (Almonds, Water), Water, Isomalt, Maltitol, Cocoa Butter, Coconut Milk (Coconut Extract, Water), Cocoa Solids, Inulin, (Prebiotic Dietary Fibre), Erythritol, Pea Protein, Stevia, Vanilla, Salt, Xanthan Gum, Guar Gum, Carob Gum, Cellulose Gum, Carrageenan, Monoglycerides, Sunflower Lecithin
Ingredients & Directions for use