Smart Laundry Sheets • Eco-friendly & Easy to use • 30 Sheets
Taxes included. Shipping calculated at checkout.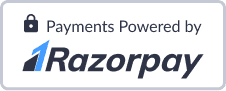 Description
Make Laundry Effrotless with India's smartest Laundry Detergent Sheets. Just add one sheet and one load for a mess free laundry solution.
WHAT ARE SMART LAUNDRY DETERGENT SHEETS:

It is the perfect eco-friendly laundry detergent in a revolutionary ultra-concentrated new sheet form. These ultra-light, pre-cut and pre-measured liquidless sheets have superior cleaning power, dissolve within seconds and require no measuring. Just use one sheet as one load for machine wash or hand wash. All the goodness without any harmful chemicals packed in 100% plastic free packaging.

GENTLE FOR SENSITIVE SKIN:

No more skin irritation and allergies making it safe for both adults and babies. Contains naturally derived ingredients with no harsh chemicals.

SUPER AFFORDABLE:

With Cost per wash of less than Rs 9 it is one of the most affordable natural laundry detergents.

STRONG CLEANING POWER:

Cleans effectively and washes away dirt and grime.

DELIGHTFUL FRAGRANCE:

Beautiful Fresh Scent that smells like bliss. Say Goodbye to pungent chemical smells.

NO MEASURING, NO MESS:

Pre-cut and Pre-Measured to just throw in the wash. No more spillage , clumpy powder or messy liquids.

SAVE SPACE:

Compact Design and lightweight to save your precious space at home. Also ideal for carrying while travelling.
ZERO WASTE AND 100% PLASTIC FREE:

Eco Friendly Packaging with ZERO plastic waste going to landfills or oceans.

LOWER IMPACT ON GLOBAL WARMING:

Compact Design with 90% less weight and 80% less volume. Reduce transportation costs and Global Warming CO2 emissions.

BIO-DEGRADABLE AND OCEAN SAFE:

No toxic chemicals entering water bodies and causing damage to marine life.
Ingredients & Directions for use
How to use?
1. LOAD- Load all your clothes in a washing machine
2. ADD- Add a laundry sheet on top of your clothes
3. WASH- Sit back and Watch the magic happen. Machine and Hand Wash as usual