Taxes included. Shipping calculated at checkout.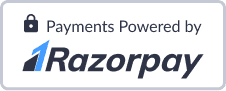 Description
Handmade Shea Butter & Coconut Milk Soap – 115 gms
Handmade Honey Oats Milk Soap – 115 gms
Handmade Vitamin E & Rosehip Seed Oil Soap – 115 gms
Handmade Cocoa Butter & Avocado Oil Soap – 115 gms
Box Dimensions- 10 x 10 x 12 cms
Handmade in India
Cruelty Free, Alcohol Free, GMO Free, Paraben Free
Ingredients & Directions for use
The collection has multiple variants of natural handmade soaps, which gently cleanses the skin and smell amazing. The handmade luxury soaps are made with all natural oils, butters and frgarances. These soaps are a luxurious first step in your bathing ritual. The soap releases a creamy foam on contact with water, delicately perfumed with notes of flowers and earth.
The bar set is a collection of four soap bars from Sükoon.
A delectable gift or for your own use, all presented in a beautifully illustrated box.