Vegan Chocobar • Salted Caramel • 1 Pc
Taxes included. Shipping calculated at checkout.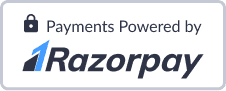 Description
Vegan Chocobar • Salted Caramel
1 Pc • Oozing deliciousness. A vegan take on the classic salted caramel ice cream coated in dark chocolate. Our salted caramel is made to a family recipe, slowly turning brown in the pan. The 10g of dark chocolate adds a boost of healthy antioxidants to this delicious treat.
Made with almond milk freshly extracted from real almonds and creamy coconut milk.
1% added sugar (in caramel), 100% plant-based without added flavours, colours or preservatives.
Ingredients: Almond Milk (Almonds, Water), Coconut Milk (Coconut Extract, Water), Isomalt, Maltitol, Cocoa Butter, Sugar, Cocoa Solids, Inulin, (Prebiotic Dietary Fibre), Erythritol, Pea Protein, Stevia, Vanilla, Salt, Xanthan Gum, Guar Gum, Carob Gum, Cellulose Gum, Carrageenan, Monoglycerides, Sunflower Lecithin
n
Ingredients & Directions for use