Punjabi Gobhi Gajjar Shalgam Achar• Sweet & Sour • 400 Gms
Taxes included. Shipping calculated at checkout.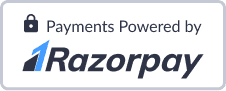 Description
No Preservatives & Additives • Sun-dried • Hand-crafted • Traditional Taste • Farm fresh
Looking for a delicious and flavourful way to spice up your meals? Look no further than Gobhi Gajjar Shalgam Pickle! This mouth-watering winter pickle is a tasty blend of cauliflower, carrot, and turnip, all seasoned with a variety of fragrant spices.
Each bite of Gobhi Gajjar Shalgam Pickle is a burst of flavour, with the tanginess of sugarcane vinegar, the sweetness of jaggery, and the heat of Red Chilli powder, Garam Masala and Rai all coming together in perfect harmony. It's the perfect accompaniment to any meal, from a simple parantha to a delicious curry.
Not only is Gobhi Gajjar Shalgam Pickle delicious, but it's also a great source of vitamins and minerals. The combination of cauliflower, carrot, and turnip provides a range of essential nutrients, including vitamin C, potassium, and fibre.
Whether you're a pickle lover or just looking for a way to add some extra flavour to your meals, Gobhi Gajjar Shalgam Pickle is a must-try. So go ahead and give it a try – your taste buds will thank you!
Ingredients: Cauliflower (Gobhi), Turnip (Shalgum), Carrots (Gajjar), Red chilli, Himalayan Pink Salt, Garam Masala, Rai, Jaggery, Sugarcane Vinegar, Cold-pressed Mustard Oil (Kacchi Ghani Sarson Ka Tel), Ginger & Garlic
Benefits:
• Keeps your gut health in check
• Boots eye health
• Source of nutrients
• Promotes liver health
Nutritional benefits:
* Calories: 157.97 kcal
* Carbohydrates: 11.31g
* Protein: 10.97g
* Sugar: 8.60g
Color: The pickle looks brown when prepared and takes dark brown shades as it matures.
Paired best with:
All Indian meals, Rice, Mathis, Daals, Cheela, Pakodi, Poha and Paranthas!

Ingredients & Directions for use