Multigrain Biscuits • Gluten-free
Taxes included. Shipping calculated at checkout.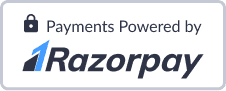 Description
✅ HEALTHY & DELICIOUS: Enjoy the perfect blend of taste and health with our Multigrain Gluten-Free Biscuits, made with a unique combination of gluten-free flours and superfoods for a flavorful and nutrient-rich snack.
✅ NUTRIENT-RICH INGREDIENTS: Packed with essential nutrients and minerals from Jowar, Cholai, Ragi, Oats, Poppy Seeds, Buckwheat, Flax Seeds, Red Quinoa, Red Kidney Beans, and more, our biscuits offer a guilt-free snacking option.
✅ SUPERFOOD GOODNESS: Indulge in the health benefits of superfoods like hibiscus, pink peppercorn, and rosehips, which are known for their antioxidant, anti-inflammatory, and immune-boosting properties.
✅ GLUTEN-FREE & VEGAN: Our biscuits are free from gluten and made with peanut butter, making them a perfect choice for those following a gluten-free or vegan diet.
Product Description:
UNIQUE BLEND OF FLAVORS: Our Multigrain Gluten-Free Biscuits offer a delightful mix of flavors and textures from ingredients like Rose Petals, Rosehips, Hibiscus, Red Chillies, Salt, and Coconut Sugar.
ENERGY-PACKED SNACK: The blend of gluten-free grains and superfoods provides a sustained source of energy, making our biscuits an ideal snack for any time of the day.
RICH IN OMEGA-3 FATTY ACIDS: Flax Seeds and Pistachios in our biscuits contribute to a good amount of Omega-3 fatty acids, known for their heart-healthy benefits and support for brain function.
HIGH IN PROTEIN & FIBER: With ingredients like Jowar, Ragi, Red Kidney Beans, and Almond, our biscuits are a great source of protein and fiber, essential for maintaining a healthy digestive system and muscle growth.
PERFECT FOR ALL: Suitable for all ages and dietary preferences, our Multigrain Gluten-Free Biscuits with Superfoods make an excellent addition to your pantry. Enjoy them on their own or paired with your favorite hot beverage.
Ingredients & Directions for use
Ingredients: Jowar, Cholai, Ragi, Oats, Poppy Seeds, Buckwheat, Flax Seeds, Red Quinoa, Red Kindey Beans, Pink Peppercorn, Rose Petals, Rosehips, Hibiscus, Red Chillies, Salt, Coconut Sugar, Peanut Butter, Butter Sesame Seeds, Pistachio, Almond, Vanilla