100% Moong & Edamame Pasta • Spaghetti & Noodles • 200 gms
Taxes included. Shipping calculated at checkout.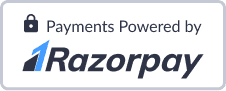 Description
Gluten Free Pasta • Vegan • 100% Natural • Low Carb • Non-GMO • 25 Gms Protein
Replace carb filled pasta in your pantry with Pink Harvest Farms, Gluten-free, plant based, 100 % moong & edamame pasta (Spaghetti) and Noodles. Made of the same green soybean you've enjoyed steamed as 'edamame' and our very own moong beans.
25g of Protein Serving Per Serving
8g of Fibre Per Serving
9g Total Net Carb (*Wheat contains 41g Net Carb on avg)
3X Protein, 4X the Fibre as compared to Wheat Pasta
Low Cholesterol
Diabetic Friendly
Pair this Pasta with Sprig's Pizza & Pasta Sauce.
Ingredients & Directions for use
Ingredients: Edamame (soybean), Moong Beans, Less than 3% of: Isabgol, Xanthan Gum. (No Rice Flour/No Maida/No Wheat)
Cook your Moong & Edamame Spaghetti/Noodles Perfectly!
Bring 4-8 cups (1-2 liters) of generously salted water to a rolling boil.
Add spaghetti and maintain a rolling boil. Boil uncovered until desired softness is achieved.
Drain and rinse the pasta under water.
Add to your favourite sauce, vegetables and granishings and serve fresh.
Tastes great with both Italian & Asian preparations and is a wonderful addition to your curries