Taxes included. Shipping calculated at checkout.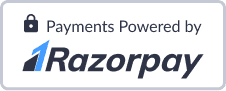 Description
Box dimensions: 30 cm X 14 cm X 9 cm
Tea – Organic, natural
The same tea can be repeat infused and enjoyed up to 2-3 times
The water used to steep this tea should be about 80-85°C. Use about 2 teaspoons (3 grams) of tea leaves for about every 150 ml of water. A steeping time of about 4 minutes is recommended depending on the desired concentration.
Ingredients & Directions for use
Enjoy Hand decorated crockery with your favourite tea. Inspired by spring and romantic gardens, the Bagh cups creates the perfect atmosphere for beautiful moments.
Includes:
Bagh cups – 2 pcs
80 grams favoured green tea of your choice
Decorated box
To customise, simply call/ what's app us on +91-8448-668-830. Always happy to assist in perfecting gifting solutions.