64% Dark Whisky & Cashew Butterscotch Chocolate • 68 GMs • Delicious & Vegan
Taxes included. Shipping calculated at checkout.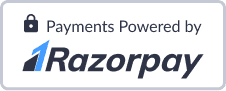 Description
Whisky + Cashew Butterscotch + Chocolate = Triple delight
A fusion that will make your taste buds swoon! The delectable combination of buttery cashew nuts coated in butterscotch, mixed in whiskey flavored dark chocolate, creates a bite to remember. Slow down and enjoy the perfect balance of sweet crunch and robust whisky in yet another unique creation from Paul And Mike
Ingredients: Fine Flavour of Cocoa Bean, Brown Sugar, Cocoa Butter, Cashew, Sugar, Butter, Glucose, Invert Sugar, Salt, Bourbon Whiskey Flavour, Emulsifier Sunflower Lecithin (E322).
It contains NO ALCOHOL.
Only the best natural ingredients will do.
Fine flavour cocoa beans, no cocoa powder/ solids.
Muscovado sugar, not the refined white kind.
Rich, pure cocoa butter; no hydrogenated vegetable oil.
Non-GMO sunflower lecithin, not soya lecithin.
No added vanilla nor chocolate flavours. Nothing artificial.
Only real fruits, nuts, spices & pure floral distillates.
Ingredients & Directions for use