Fermented Ashwagandha Brew • Anxiety & Stress Relief • 33 Servings
Taxes included. Shipping calculated at checkout.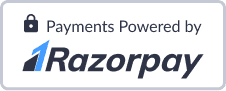 Description
Often called the "King of Ayurvedic Herbs", Ashwagandha helps to increase brain functions and helps fight symptoms of anxiety and depression. Fermented Ashwagandha Brew is soaked in cow's milk, which allows its properties to supercharge.
Ashwagandha (Indian Ginseng) is a classic adaptogen, when taken at night, helps you relax and get a good night's sleep.
Saffron – Contains carotenoids that can fight viruses and toxic cells.
White Pepper – It is a decongestant and helps cure cough. It is hot by nature and the heat generated gives relief from cold and cough
Fennel Seeds – They reduce inflammation and may help soothe swelling or irritation in the intestines and improve digestion
Lakadong Turmeric – It contains Curcumin, which helps up in boosting up the immunity and fight against viral replication
Ceylon (Sri Lankan) Cinnamon – Packed full of anti-inflammatory, antioxidant, and antimicrobial properties, supports immune health
Green Cardamom – A common flavouring agent, Cardamom is good for curing gastrointestinal problems
Black Cardamom- Often touted as an effective remedy for curing colds, cough, and several respiratory problems and gaining physical strength.
Why This Ashwagandha?
The best way to take Ashwagandha is after 'curing' it in milk. This process not only supercharges its properties but also mellows the root "horse" like smell of it.
Ashwagandha derives from a sanskrit word "Ashwa" meaning horse and "Gandha" meaning tail. Fermentation is a time intensive process – completely done by hand, first cured in milk, sun dried and finally hand crushed which is what makes the Satmya fermented Ashwagandha absolutely potent, pure, undiluted and unadulterated!
Consume it in the day time with water/milk for an energy boost or at night time for a good nights sleep.
Ingredients & Directions for use