Alama Candle • Floral Oud
Taxes included. Shipping calculated at checkout.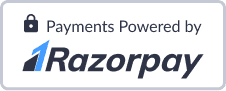 Description
Box dimensions: 10 cm X 10 cm X 12 cm
Candle: Soy Wax, Vegan, Cotton Wick, Alcohol free, Sulphate free, Paraben free, Hand Poured In India, Burn Time: 40 Hours
Ingredients & Directions for use
Infuse your house with the sultry aroma of Floral Oud
Alama candle aims to ignite the senses through scent. The Floral Oud candle – which imparts the intensely elegant essence of agarwood, and Flowers blossom around a room – doubles as an ornament thanks to its handmade brass vessel. Place it in the centre of your well-curated coffee table and watch as it ties the room together with both scent and design.