Wellness Herbal Tea • Sampler Gift Box • 6 Flavours
Taxes included. Shipping calculated at checkout.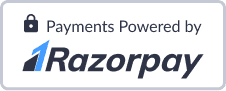 Description
Sample it, gift it or travel with it – perfect for all!
This Wellness Herbal Tea Gift Box has a curated selection of six house favourites of Immunity and Seasonal products.
Curated selection: 30g x 6 (bottles) (One week's serving per product)
Neem Giloy Brew
Fermented Ashwagandha Brew
Arjuna Heart Elixir,
Triphala,
Moringa Spice Powder and
Ganga Jamuna Kadha.
Best enjoyed as brewed herbal tea for immunity boosting and building strength.
Perfect travel companion! These small jar bottles are versatile and can be carried with ease your handbag while travelling. If you'd simply like to sample the products before taking your pick – we recommend you start with this. Also makes for an ideal choice if you're looking to send a thoughtful gift to friends and family – the best herbal brews from India!
Comes in a beautifully packaged handmade paper gift box complete with a gift tag and a sustainable cloth tote bag. 
PS: Gifting it and want to include a lovely note? When you place your order, write your message on the checkout page and it'll be handwritten with love on our handmade paper gift tag and added to your gift! 
Ingredients & Directions for use
Neem Giloy Brew:

Neem

Giloy, Parijat leaves, and Shyama Tulsi.

How to consume: Add 1 tsp (1g) of our Sātmya NeemGiloy to 150 ml water. Boil till it is reduced to half. Filter and drink warm. Sweeten with honey (optional)

Ganga Jamuna Kadha:

Holy Basil (

Tulsi

), Brahmi, Star Anise, Dry Ginger, Black Pepper, Nutmeg (

Jaifal

), Arjuna Bark, Liquorice (

Mulethi

), Ceylon Cinnamon, Cardamom, Fennel seeds, Bay Leaf, Banafsha, Black Cardamom.

For a perfect brew, bring 150ml water to boil. Add 1 tsp (3g) of our Sātmya Ganga Jamuna Kadha, cover with a lid, and allow to brew for 2-3 minutes. Filter and drink warm. Sweeten with honey/jaggery or add a lemon wedge (optional).

TIP: Add 1 tsp of Kadha to milk while making your regular cup of tea for a flavourful cup of chai!

Arjuna Heart Elixir: Dried Arjun Bark, Dried Ginger along with a mix of Ceylon Cinnamon, Cardamom, and Fennel Seeds.

For a perfect brew add 1 tsp (3g) in 100 ml water and cover with a lid, and bring to boil. Add 150 ml milk and slow boil till the mixture reduces to half. Strain and add natural sweetener as per taste. Drink warm.

Tip: Add 1 tsp while making your regular cup of tea. For maximum benefits, take half an hour after breakfast and avoid eating for one hour after taking.

Fermented Ashwagandha Brew: Ashwagandha, Saffron, White Pepper, Fennel seeds, Lakadong Turmeric, Ceylon Cinnamon, and Cardamom.

Boil 1/2 – 1 tsp in milk or water for 3-4 minutes and drink warm for a soothing bedtime drink. Do not strain!

Vegan Recipe Tip: Brew the Ashwagandha in water and then add almond milk as a creamer!

*Please consult your doctor before consuming especially for people with medical pre-conditions

Triphala: Amlaki, Bibhitaki and Haritaki

Take 1/2 – 1 teaspoon at night with warm water, ghee or honey before sleeping.

Moringa Spice Powder: Moringa Leaf Powder, ceylon cinnamon, lakadong turmeric, black pepper, cardamon, cumin seeds, black pepper, fennel seeds, dry ginger, cloves.

Add 1-2 tsp's in meals for kids and adults. Add on top of curries, lentils, soups, snacks, knead in dough, mix in batter for breakfast, sprinkle on salads and smoothies for a boost to the daily nutrients. Consume 3-4 times a week