Tea Travel Gift Box • Set of 6
Taxes included. Shipping calculated at checkout.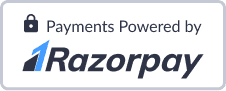 Description
Each test tube contains 20 grams of tea. Box dimensions: 25 cm X 19cm X 4cm Customisation options available.
Ingredients & Directions for use
Curated specifically for Tea Lovers who like to Travel. This curation comes with five different Teas along with a Brass Gold Tea Infuser, perfect to indulge in tea time on your travels.
Teas included – Lavender, Green tea, Peppermint, Cinnamon and Masala Chai.
Each test tube makes about 5 cups of tea