Unsweetened Almond Butter• High Protein & Sugar-Free • 265 gms
Taxes included. Shipping calculated at checkout.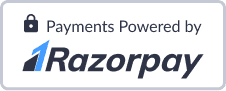 Description
Bored of eating soaked badaams every morning? Skip that completely and eat a spoonful of this pure almond butter instead. Almonds are high in protein, contain antioxidants from Vitamin E and have the nutrition of Magnesium and other important trace nutrients. They're great for heart health, and of course your mother will love you more if you eat 5-a-day :).
You can also make a delicious almond milk with this – just blend a spoonful in water and you almond milk is ready.
Highlights:
High protein

Vegan, Plant-based

Dairy Free

Gluten Free

Diabetic Friendly

Keto friendly

No Added Oil

No Preservatives

Suitable for Children
Ingredients & Directions for use
Vegan (Plant based), Gluten Free, Dairy Free, No Refined Sugar, Zero Cholesterol, No Added Oil, No Preservatives
Ingredients: 100% Almonds