Very Berry Afters • High Protein & Sugar-Free • 101Kcal • 7 Bars
Taxes included. Shipping calculated at checkout.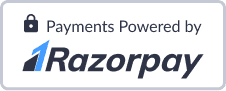 Description
Kick chocolate to the curb and try one of these Very Berry Afters instead. It's a one bite craving killer, loaded with cranberries & blueberries and packed with the goodness of nuts and dates. With the natural sweetness of berries and a hint of lemon, it's the perfect dessert for every occasion.
Highlights:
One Bite will Stop your Sugar Cravings

Source of Protein (no whey or pea protein)
No Added Sugar (sweetened with dates only)
Naturally Vegan
No Preservatives
No Added Oil
Ingredients & Directions for use
Dates (45%), Cashews (30%), Almonds (10%), Cranberries (10%), Blueberries (5%), Natural Lemon Oil.