 Single-Origin – Chak Hao Black Rice
Taxes included. Shipping calculated at checkout.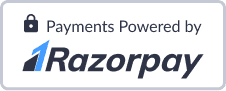 Description
Chak Hao is an indigenous variety of black rice packed with anthocyanin, a powerful antioxidant. It's high in phytochemicals and beats all other rice varieties in its nutritional content. We mean plus all the good stuff like fiber, protein, and minerals and minus the unwanted like carbs and calories. It's gluten-free, gut friendly, anti-inflammatory and we could go on and on with it's long list of benefits.
Don't blame us if you're easily beguiled by its beautiful deep purple colour while cooking. More than just another pretty face, it's your reigning superfood.
Ingredients & Directions for use