 Sichuan pepper & sea salt
Taxes included. Shipping calculated at checkout.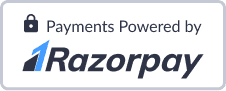 Description
Tongue-tingling Sichuan Peppercorns in a tryst with pristine sea salt from the Pacific Ocean. A versatile seasoning that delivers fragrant heat and its distinctive character to any dish, from an oriental fried noodle to a chunk of pan fried cottage cheese. Salt lightly, and taste as you go, with this delightful flavour – less is more!
Ingredients & Directions for use