Alama Candles • Floral Oud • Set of 2
Taxes included. Shipping calculated at checkout.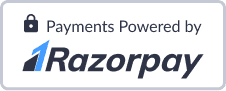 Description
Box dimensions: 21.5 cm X 14 cm X 9 cm
Candle: Soy Wax, Vegan, Cotton Wick, Alcohol free, Sulphate free, Paraben free, Hand Poured In India, Burn Time: 40 Hours
Ingredients & Directions for use
A perfect gift for lovers of Oud and Flowers. Alama candle brings both together in a spectacular way.