Alama Candles and Zuhoor blend • Set of 2
Taxes included. Shipping calculated at checkout.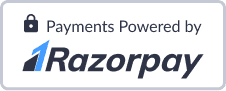 Description
Box dimensions: 21.5 cm X 14 cm X 9 cm
Each tin contains 75 grams tea
The same tea can be repeat infused and enjoyed up to 2-3 times
The water used to steep this tea should be about 80-85°C. Use about 2 teaspoons (3 grams) of tea leaves for about every 150 ml of water. A steeping time of about 4 minutes is recommended depending on the desired concentration.
Candle: Soy Wax, Vegan, Cotton Wick, Alcohol free, Sulphate free, Paraben free, Hand Poured In India, Burn Time: 40 Hours.
Ingredients & Directions for use
The box has got everything required to make it a truly spectacular gift.
Includes: 2 Alama brass candle; fragrance – floral oud
Zuhoor blend tea
Decorative gift box