Set of Brass Candle, Zuhoor Blend Tea and brass strainer
Taxes included. Shipping calculated at checkout.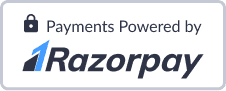 Description
Each tin contains 50-75 grams of tea which makes about 25-35 cups of tea
Box dimensions: 30 cm X 14 cm X 9 cm
The same tea can be repeat infused and enjoyed up to 2-3 times
The water used to steep this tea should be about 80-85°C. Use about 2 teaspoons (3 grams) of tea leaves for about every 150 ml of water. A steeping time of about 4 minutes is recommended depending on the desired concentration.
Candle: Soy Wax, Vegan, Cotton Wick, Alcohol free, Sulphate free, Paraben free, Hand Poured In India , Burn Time: 40 Hours
Ingredients & Directions for use
The box is home to three essential items for a comfortable time at home – a brass candle filled with Floral Oud fragrance, a brass strainer and Zuhoor blend tea.
Includes:
50 grams Zuhoor blend
200 grams Brass candle in Floral Oud fragrance
Brass tea strainer
Decorative box
To choose your own blends in the box – Leave your preference in the comment section while placing an order or simply call/ what's app us on +91-8448-668-830. Always happy to assist in perfecting gifting solutions.