 Taxes included. Shipping calculated at checkout.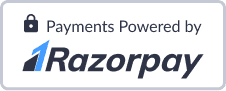 Description
Ladoos that are made from fibre rich dates and nutrients dense seeds – one ladoo to keep you satiated , in between meals. More ladoo per bite.!
ZERO added sugar , 100% natural ingredients used.  NO preservatives.
Ingredients:
Pumpkin seeds,melon seeds, muskmelon seeds and flax seeds blended with dates.
Each jar , is a pack of 10 ladoos , weighing 20 g each.
Ingredients & Directions for use