Taxes included. Shipping calculated at checkout.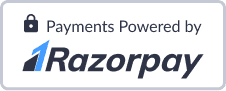 Description
Box dimensions:
Tea – Organic, natural
The same tea can be repeat infused and enjoyed up to 2-3 times
The water used to steep this tea should be about 80-85°C. Use about 2 teaspoons (3 grams) of tea leaves for about every 150 ml of water. A steeping time of about 4 minutes is recommended depending on the desired concentration.
Ingredients & Directions for use
Containing five fine loose-leaf teas and infusions, the safar set allows you to choose your brew. Including Kashmiri kahwa gblend, Zuhoor blend, peppermint infusion, lavender infusion and camomile infusion and making the perfect little token for tea lovers and explorers.
Includes:
5 test tubes with teas
Brass tea strainer
Decorated box
To customise, simply call/ what's app us on +91-8448-668-830. Always happy to assist in perfecting gifting solutions.