Peri Peri Tempeh Cubes • 200 Gms • Fermented & Gut-friendly
Taxes included. Shipping calculated at checkout.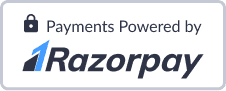 Description
Cook your heart out with Tempayy (Tempeh)! Made by fermenting whole non-GMO soya beans with no preservatives or additives, this versatile ingredient delivers all the goodness of the soybean and more. Don't miss our Peri Peri Tempayy if you're looking for a flavour kick. Try it in rolls, bowls, or salads. The food is rich in fibre, iron, and vitamin B12, as well as gut-friendly protein.
Ingredients & Directions for use
Soybeans, Water, Red Chilli Paste, Vinegar, Sunflower Oil, Chilli Powder, Sugar, Iodized Salt, Hydrolysed Vegetable Protein, Lime Juice, Natural Flavourings, Rice Flour, Rhizopus (culture)
More about this product
| | |
| --- | --- |
| Allergens | Soy |
| Delivery Area | |
| Delivery day | |
| Storage | |
| Return policy | |