Peach Hot Sauce • 180 Gms • Perfect Marinate
Taxes included. Shipping calculated at checkout.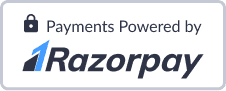 Description
If you are looking for a Hot Sauce with a punch of peaches, you are going to LOVE our Hot Peaches Sauce! It's a perfect hot sauce that is sweet, peachy and spicy!!
Hot Peach Sauce is made with fresh peaches, chillies, garlic, vinegar and sugar. It has a delicious flavor that balances the sweetness of the peaches with the heat of the chillies. 
Hot Peach Sauce sauce can be used in many ways. You can use it as a dip for chips, nuggets, wings or cheese. You can use it as a marinade for chicken, pork, fish or tofu. You can use it as a salad dressing for greens, fruits or grains. You can use it as a salsa for tacos, burritos or nachos. You can even use it as a dessert topping for ice cream, cake or cheesecake!
Hot Peach Sauce is a sauce that will brighten up your dishes and make you smile.
Ingredients & Directions for use
Ingredients: Fresh Peach Juice, Vinegar, Sugar, Garlic, Red Chilli & Salt
More about this product
| | |
| --- | --- |
| Brand Name | |
| Delivery Area | |
| Return policy | |