Oat Milk Protein Shake • 200 ML • Chocolate Flavour
Taxes included. Shipping calculated at checkout.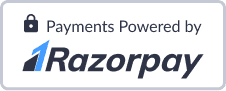 Description
Chocolate OatMlk ready-to-drink protein shake with 25g of Protein
Welcome to our indulgent oasis! Whether you're a fitness enthusiast seeking post-workout replenishment or simply aiming to elevate your daily protein intake, our chocolate drink is your delectable answer.
It has rich cocoa and velvety oat milk, coming together to deliver pleasure with the nutritional goodness of 25g of plant-based protein. It is thick with a few 'c's, creamy how you want it to be, and luscious how a chocolate protein OatMlk should be.
We know the rhyme at the end of the last sentence is convincing.
So, what are you waiting for? Order yours now!
Ingredients: water, oats (10%),&pea protein, cocoa powder, sugar, canola oil, calcium carbonate, dipotassium phosphate, dicalcium phosphate, guar gum
Shelf life: 9 months from the date of manufacturing.
Storage: The product can be stored at room temperature. After opening, refrigerate and consume within 3 days.
Ingredients & Directions for use