Oat Milk • 500 ML x 2 • Dairy Free
Taxes included. Shipping calculated at checkout.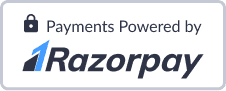 Description
Mlk, from Oats
Whether you are a tea drinker, the kind of person who adds a splash of milk to deep dark brews, or who loves to bake delightful goodies, OatMlk is the optimal creamy, smooth choice with a subtle taste.
Use it just like milk. For coffee, tea, breakfast smoothie, you name it! It is a great go-to product for everything that boils, froths, blends, and even bakes. OatMlk is loaded with a nutritional balance without any preservatives, no added sugar and is just the right step toward a healthier dairy alternative.
Our idea is to make the best, most amazing liquid oats you can find anywhere.
So, what are you waiting for? Order yours now!
Ingredients: Oats (10%), Water; contains 2% or less of canola oil, calcium carbonate, dicalcium phosphate, dipotassium phosphate, guar gum
Shelf life: 12 months from the date of manufacturing.
Storage: The product can be stored at room temperature. After opening, refrigerate and consume within 3 days.
Ingredients & Directions for use