Natural Tempeh Cubes • 200 Gms • Fermented & Gut-friendly
Taxes included. Shipping calculated at checkout.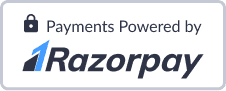 Description
Just natural Tempeh cubes, ready to submit to your cooking will. Just season it or marinate it really well before pan-tossing it. This versatile ingredient will take on any flavour you give it. Packed with protein & fibre, it's low on carbs, rich in iron & easy to digest.
How is Tempayy (Tempeh) made?
Tempayy (often spelt Tempeh) is made using high-quality non-GMO soybeans, which are cooked and then fermented with utmost care using a 100% natural culture. Post fermentation, the soybeans form a seamless white block (kinda like a cake) which is cut into cubes and packed to ensure maximum freshness.
What does Tempayy (Tempeh) taste like?
Tempayy (Tempeh) has a mild nutty taste, a firm and rich texture, and absorbs any flavour you season or marinade it with. Easy to work with and incredibly versatile, it can be used in a variety of recipes like curries, snacks, salads, stir-fries, sandwiches and more. You are only limited by your appetite.
What makes Tempayy gut-friendly?
Tempayy is great for the gut for three main reasons:
It's high in fibre, feeding gut microbiota to aid healthy digestion.
It contains microorganisms from its fermentation which stimulate the immune system, such as para-probiotics.
It contains polyphenols that act as antioxidants, catching harmful free radicals found in the gut cells.
Ingredients & Directions for use
Natural Tempeh Cubes: Soybeans, water, Rhizopus (culture), rice flour, iron, Vitamin B12.
How to cook Tempayy (Tempeh)?
Cooking Tempayy is easy-breezy. It can be used as cubes or minced. Just season/ marinate it liberally, sautee in a bit of oil for 5-7 mins and you are good to go. Toss it in a sauce, mince it in a masala, bread it and fry or add to any recipe of your choice. The perfect canvas to showcase your cooking skills
More about this product
| | |
| --- | --- |
| Brand Name | |
| Allergens | Soy |
| Delivery Area | |
| Delivery day | |
| Storage | |
| Return policy | |