 Milk Chocolate Granola Munch with Almonds
Taxes included. Shipping calculated at checkout.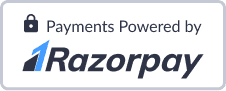 Description
Selected from the best cocoa trees and crafted into these delicious snacking slivers of milk chocolate. Sweetened with caramely organic natural unrefined sugar and topped with crunchy oats and roasted almonds – simple ingredients that impart complex flavours. Savor them!
After all, Happy is Good Chocolate!
Heads Up! Like these plants, our chocolate also occasionally blooms giving a whitish appearance with temperature changes. Don't worry – it's still equally wholesome and delicious
? 50% Crunchy Toasted Oats
? Gluten-free
? Pure Chocolate
? No Refined Sugar
Ingredients & Directions for use