Kashmiri Chilli Whole • 100 Gms • Dried & Single Origin
Taxes included. Shipping calculated at checkout.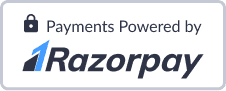 Description
100% Naturally Grown • Pesticide Free • Single Farm Produce
Harvest of: October 2022
Origin: Pulwama, Kashmir
Flavour Notes: Sun-Dried Tomatoes, Smoky, Summer Sweet
Big, bold and hella hot, this Kashmiri chilli is unlike anything you've ever seen before.
Grown by Mehnaaz on her small farm using heirloom variety seeds which have been preserved by her family over years, we bet you've never seen Kashmiri Mirch as beautiful as this. It's deep red colour adds a rich hue to curries, stews, rubs, actually pretty much everything you put it in. Real Kashmiri Chilli delivers a distinctive flavour with intense heat that's sure to level up the taste of any dish you make. You'll notice that our kashmiri lal mirch is long, chunky and real Kashmiri Chilli in its truest sense. Our Kashmiri chilli is hand harvested, sun dried and delivered to you soon after absolutely fresh.
Where does Kashmiri Chilli come from?
BeUnfiltered's kashmiri mirch is grown by our youngest farm partner yet–Mehnaaz on her family farm in Pulwama, Kashmir using heirloom variety seeds and thus producing the best kashmiri chilli that you might have ever seen.
What does this Kashmiri Chilli taste like?
This beautiful Kashmiri Chilli is perfect for your daily cooking delivering a burst of flavour and colour. It greets you with a wild smoked aroma and subtle notes of sun dried pepper that's hard to miss. Long, bold and providing just the right amount of heat and burst of colour your favourite dishes need.
What's different about this Kashmiri Chilli?
Most of the Kashimiri chilli available today in the market is not real Kashmiri chilli. The small, red wrinkled chillies that you see on the supermarket shelves are actually lower grade mixed varieties. Real Kashmiri Chilli is big, bold, non-wrinkled, and boasts a brilliant deep red colour.
Is it organic?
BeUnfiltered works directly with farmers who employ regenerative farming techniques to grow these chilies so what you get is natural at its best. Our chilli powder is lab tested hence we can confidently say that it's free from any chemicals, adulterants, toxic metals or added colour.
learn more about regenerative farming in India
What is our sourcing process?
BeUnfiltered's spices are sourced in small batches from the best regenerative farms across India, right from the mountains in the north-east to the ghats down south. What we bring to you are the best spices selected after multiple farm visits, field study, expert tasting and lab testing. We directly procure the spice from the source and bring it straight to your kitchen at its peak potency.
What is the best way to store these chillies?
You should store your kashmiri mirch in an airtight container away from direct heat, sunlight, air and moisture to preserve its incredible flavour, aroma and freshness.
Ingredients & Directions for use