From Head to Toe • Gift set • Pack of 5
Taxes included. Shipping calculated at checkout.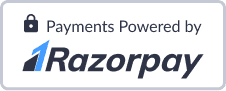 Description
Curated gift set for every occasion, The perfect blend of style and substance and show your loved ones that you care.
Tvaksutra, gift hamper "From Head to toe" is a complete body care pack.
Pack of of 5 Contains
1 x 200 Ml Aloe Cucumber Facewash • ₹450
Since your face needs extra care and love, Tvaksutra's aloevera and cucumber facewash does just that and keeps your skin hydrated and fresh throughout the day. Enriched with anti pigementation extracts, pure oils and cleansing ingredients, this facewash deeply cleanses, removes excessive oil and dirt, unclogs pores, gives an even tone and lets your face breathe and shine!
1 x 80 Gms• Hair Butter • ₹500
This creamy formulation is a one-stop solution to many hair problems. Made with kokum, illipe butter, olive and sunflower oil; this miraculous product ensures to leave your hair moisturized yet non-greasy. It is enriched with flax seeds, aloevera gel and vitamin-E to gently nourish and protect hair breakage and damage. This leave-in butter makes your hair radiant and easy to manage.
1 x 50 Gms• Day Cream • ₹500
Day cream with Hyaluranic acid is a formulation that delivers a powerful boost of hydration without leaving skin sticky or greasy. Hyaluronic Acid fortifies the skin's natural barriers to help lock moisture in for an even, hydrating effect. Packed with other ingredients like Rose water, aloe water and cucumber extract brings about a natural glow and youthful freshness to the skin.
1 x 80 Gms• Scrub • ₹450
This fabulous face and body scrub concentrate is a rich blend of butters, hemp seed and walnut powder to deeply nourish and exfoliate your skin. This one of a kind scrub exfoliates and removes dead skin, unfurling soft, silky and supple skin beneath. It also results in skin polishing, removing tan, and adding a renewed glow to your body's natural skin tone.
1 x 40 Gms• Foot cream • ₹350
Layered with rich, dense and smooth combination of sal butter, grapeseed and coconut oil, this cream helps protect your feet from cracking and drying. Comes with fragrance of eucalyptus and rosemary essential oils to give your feet a stimulating and refreshing feel.
This gift set is perfect rakhi gift for your sibling. Available at 🔗 The Roots Natural and Organic Food Store.
Ingredients & Directions for use
Face Cleanser: Olive oil, castor oil, hemp seed oil, aloe vera gel and cucumber extract.
Hair Butter: Kokum butter, illipe butter, sunflower oil, olive oil, aloe gel, flax seed gel, vitamin-E and lavender essential oil.
Day cream: Aqua, Rose water, Aloe water, Betaine, Glycerin, Soduim lactate, Grapeseed oil, Mowrah butter, Moringa oil, vitamin E, Cucumber extract, Germanium oil, Grapefruit oil.
Scrub: Chyura butter, cocoa butter, hemp flakes powder, walnut powder
Foot cream: Sal butter, cocoa butter, grapeseed oil, coconut oil and vitamin-E.
More about this product
| | |
| --- | --- |
| Brand Name | |
| Delivery Area | |
| Return policy | |