Dark Brown 3.00 SacredHerbs Botanically Activated Gel Hair Color
Taxes included. Shipping calculated at checkout.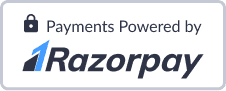 Description
Premium Natural Hair Colour • with Shampoo and Hair Conditioner
SacredHerbs™ Hair Color is India's 1 pH Neutral Hair Color which not only colors your hair but also makes the hair thicker, stronger and silkier. If applied regularly, it will strengthen the roots of your hair naturally and give volume and shine.
pH of SacredHerbs™ is nearly 1000 times less Alkaline than your unhealthy developer based high pH Chemical Hair Color.
SacredHerbs™ Hair Color not only acts upon hair roots but also adds on to the thickness of the hair strands which will accentuate the hair volume.
This Safe and Healthy Botanically Activated Gel Hair Color is formulated in Singapore and manufactured in India (GMP Certified Unit). The Patent Pending Formulation is a blend of Ayurvedic insights, Herbal Extracts, Toxicologically evaluated chemical synthesis and love for hair.
SacredHerbs™ will cover the grays, prevent dandruff and scalp itching, maintain scalp health, balance pH levels while repairing and strengthening the hair.
SacredHerbs™ Hair Color comes with specially formulated Shampoo & Conditioner for Color Treated Hair. The products carefully formulated with no sulfate, no parabens no synthetic fragrance and no artificial colors.
✓ Non-Toxic Safe Hair Color: No PPD, No Ammonia, No Hydrogen Peroxide, No Resorcinol, No Barium, No Sulfate, No Parabens, No Silicone, No Phthalate, No Synthetic Fragrance
✓ Doctor Recommended Product-Patent Pending Formulation
✓ 99% Grey Hair Coverage: A single application is effective in covering grey hair
✓ Contains Plant based Extractsand Micro-Pigments
✓ Lasts up to 12 washes*
✓ Ideal for all hair types, for all hair color users*
✓ Unisex Product, suitable for scalp hair, beard and moustache*
✓ Combining the Health and Safety of Herbal Hair Colors and lasting and convenience of Chemical Hair Colors.
Ingredients & Directions for use
Ingredients: Amla, Curcumin, Holy Basil, Hibiscus, Bhringraj and Argan Oil
How to use?