Taxes included. Shipping calculated at checkout.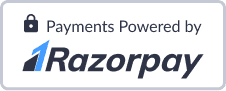 Description
Box dimensions: 30 cm X 14 cm X 9 cm
Savoury Cookies: Cheddar Cheese, Unsalted Butter, Wholewheat Flour, Salt, Chilli Flakes
Pebble Brookies: 70% Dark Chocolate, Organic Jaggery, Cornflour, Unsalted Butter, Eggs, Baking Powder, Vanilla Extract
Oat & Raisin Cookies: Wholewheat Flour, Raisins, Rolled Oats, Unsalted Butter, Eggs, Organic Jaggery, Cinnamon, Vanilla, Salt, Baking Soda
Ingredients & Directions for use
To reap the full benefits of these delightful cookies, we recommend to eat at least three a day.
Made from organic jaggery and without preservatives, these cookies are a must have in any home to crunch hunger anytime of the day. Set in a beautiful box – present it or keep it.
Includes:
120 Grams Savoury Cookies
120 Grams Oats & Raisin Cookies
120 Grams Pebble Brookies
Decorative Sukoon Box