 Coconut Sugar • Natural Sweetener • 300 gms
Taxes included. Shipping calculated at checkout.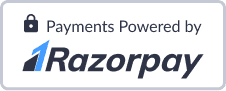 Description
Natural Sweetener | Made from High Grade Sap of Coconut Flower
Perfect substitute for refined white sugar

Made from the sap of coconut flower

Does not add coconut flavouring to food

Zero preservatives, artificial colours or flavours, trans fat or cholesterol

Use in anything – milk, porridge for little ones, tea, or desserts

Best before 12 months from the date of packaging

When can I introduce this to my little one?
Once your child has started to eat flavoured foods, they can have jaggery.
How is this coconut sugar made?
Coconut Sugar is a natural sugar extracted from the sap of flower buds of the coconut palm. The farmers cut the coconut flowers and collect sap, which is heated to form sugar crystals. It is caramelised, powdered, and packed to be sent to you.
How is coconut sugar better than white sugar?
It is low in fructose and has a low Glycemic Index, so it doesn't cause spikes in blood sugar levels. It has no empty calories and contains nutrients like magnesium, potassium, zinc, and iron
Are there any specific recipes to use coconut sugar?
Coconut sugar can be a healthy replacement for all that you want to sweeten up, from tea or coffee to cakes or mithai.
Ingredients & Directions for use
100% Coconut Flower Sugar
More about this product
| | |
| --- | --- |
| Brand Name | |
| Delivery Area | |
| Return policy | |