Chimichurri Sauce • 500 Gms • Delicious and Zesty
Taxes included. Shipping calculated at checkout.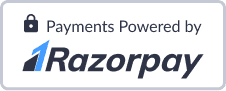 Description
Do you love the taste of fresh herbs and tangy vinegar? Then you will love Indian sauce company's chimichurri sauce, the best Indian hot sauce for any occasion!
Our chimichurri is deliciously made with fresh parsley, cilantro, garlic, vinegar, red chili flakes, salt, and oil. It has a vibrant green color and a zesty flavor that will enhance any dish. You can use it as a dip, salad dressing, marinade, basting agent, salsa, pasta sauce, or just have it with toast. It's super versatile and easy to use.
Our chimichurri is not only tasty but also healthy. It is vegan, gluten-free, preservative-free, and low in calories. It is rich in antioxidants, vitamins, and minerals that can boost your immunity and digestion. It can also help reduce inflammation and cholesterol levels.
It's the perfect sauce for anyone who loves fresh and spicy flavors. It is ideal for grilling, roasting, baking, or frying. It can add a burst of flavor to chicken, fish, tofu, paneer, vegetables, or bread. It can also spice up your salads, sandwiches, wraps, or burgers.
Try it today and experience the best Indian hot sauce online ever!
Ingredients & Directions for use
More about this product
| | |
| --- | --- |
| Brand Name | |
| Quantity | |
| Return policy | |
| Storage | |