Taxes included. Shipping calculated at checkout.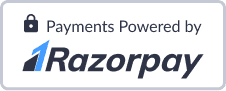 Description
Box dimensions:
Candle: Soy Wax, Vegan, Cotton Wick, Alcohol free, Sulphate free, Paraben free, Hand Poured In India, Burn Time: 40 Hours
Oats and Rain Cookies contains: Wholewheat Flour, Raisins, Rolled Oats, Unsalted Butter, Eggs, Organic Jaggery, Cinnamon, Vanilla, Salt, Baking Soda
All skin care products are Paraben free, SLS free, Cruelty free, Plant based, Alcohol free and contains no dye
Chocolate nuts: Milk Chocolate (Cocoa 33.6%) (Sugar, Cocoa Butter, Milk Solids, Cocoa Mass, Emulsifier Soya Lecithin (INS322), Natural Vanilla), Roasted Almond. Contains added flavouring substance- Natural Vanilla
Tea – Organic, natural
The same tea can be repeat infused and enjoyed up to 2-3 times
The water used to steep this tea should be about 80-85°C. Use about 2 teaspoons (3 grams) of tea leaves for about every 150 ml of water. A steeping time of about 4 minutes is recommended depending on the desired concentration.
Ingredients & Directions for use
The finest gift for "the hard-to-pick-for" person or the one who has everything, our Big Box Of Love is original and memorable. From chocolate coated nuts to sulphate free personal care, from exotic tea blends to Oud candle, our unparalleled offering can also be personalised/ customised for any occasion.
Includes:
200 grams scented candle in brass (Floral Oud fragrance)
100 grams oats & raisin cookies
200 ML hand wash
200 ML hand lotion
Chocolate coated nuts (almonds or hazelnuts)
50-75 grams flavoured tea
Brass strainer
Decorated paisley box
To customise the box – Leave your preference in the comment section while placing an order or simply call/ what's app us on +91-8448-668-830. Always happy to assist in perfecting gifting solutions.