Beauty Ritual • Gift Set • Pack of 3
Taxes included. Shipping calculated at checkout.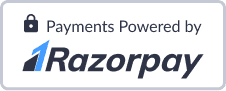 Description
Curated treasures for every occasion, The perfect blend of style and substance and show your loved ones that you care.
Tvaksutra, gift hamper "Beauty Ritual" is all about simplicity and artsitic products that have been created with goodness of Chyura butter sourced from the foothills of Uttrakhand.
Pack of 3 contains
1 x 200 Ml Aloe Cucumber Facewash • ₹450
Since your face needs extra care and love, Tvaksutra's aloevera and cucumber facewash does just that and keeps your skin hydrated and fresh throughout the day. Enriched with anti pigementation extracts, pure oils and cleansing ingredients, this facewash deeply cleanses, removes excessive oil and dirt, unclogs pores, gives an even tone and lets your face breathe and shine!
1 x 50 Gms• Day Cream • ₹500
Day cream with Hyaluranic acid is a formulation that delivers a powerful boost of hydration without leaving skin sticky or greasy. Hyaluronic Acid fortifies the skin's natural barriers to help lock moisture in for an even, hydrating effect. Packed with other ingredients like Rose water, aloe water and cucumber extract brings about a natural glow and youthful freshness to the skin.
1 x 100 ml Gotu Kola soothing face toner • ₹350
Gotu Kola is excellent for collagen stimulation. This exceptional toner cleanses, refreshes and hydrates your skin and makes it look refreshed and rejuventaed. With lovely natural ingredients that, help increase skin elasticity giving it a radiant glow. The essential oils further leave a soothing effect on your face.
Ingredients & Directions for use
Face Cleanser: The cool and hydrating facewash is made with olive oil, castor oil, hemp seed oil, aloe vera gel and cucumber extract.
Day Cream: Aqua, Rose water, Aloe water, Betaine, Glycerin, Soduim lactate, Grapeseed oil, Mowrah butter, Moringa oil, vitamin E, Cucumber extract, Germanium oil, Grapefruit oil.
Gotu Kola Face Toner: Aloe water, Witch hazel, glycerine, plant extracts, essential oils.