Bagh Platter • 1 Stoneware Platter
Taxes included. Shipping calculated at checkout.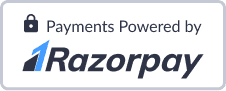 Description
Dimensions: 26 x 16 cms (10" x 6")
Box dimension: 35 x 23 x 10 cms
Stoneware
Handmade in India
Sold as a set of two
Dishwasher safe on gentle cycle
Microwave safe
Ingredients & Directions for use
Inspired by spring and romantic gardens, the Bagh collection creates the perfect atmosphere for beautiful moments. This handcrafted platter is ideal f for serving side dishes or individual meals or simply as a beautiful decorative pice for fruit or snacks. Each stoneware piece is painstakingly handcrafted, glazed and embellished by an exceptionally talented group of Italian artisans, who have been producing ceramics for 40 years.