 All Natural Falafel & Shawarma Spice Blend
Taxes included. Shipping calculated at checkout.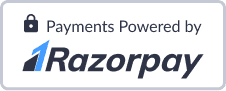 Description
This is our inspired, personal go-to shawarma spice blend that's perfect for adding to all of your favorite chickpea dishes, scrambles, salads, vegetables, and more! The best thing about this Shawarma spice mix is that it works beautifully with any protein and even vegetables! We love it on tofu, portabello mushrooms and cauliflower also. To create a marinade, combine seasoning with oil.
Seasoning to make falafel or marinade chicken or mutton for shawarma mix
Ingredients & Directions for use