Alama Gift Set – Set of Brass Candle and Zuhoor Blend Tea
Taxes included. Shipping calculated at checkout.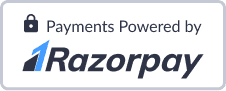 Description
Each tin contains 50-75 grams of tea which makes about 25-35 cups of tea
Box dimensions: 21.5 cm X 14 cm X 9 cm
The same tea can be repeat infused and enjoyed up to 2-3 times
The water used to steep this tea should be about 80-85°C. Use about 2 teaspoons (3 grams) of tea leaves for about every 150 ml of water. A steeping time of about 4 minutes is recommended depending on the desired concentration.
Candle: Soy Wax, Vegan, Cotton Wick, Alcohol free, Sulphate free, Paraben free, Hand Poured In India , Burn Time: 40 Hours
Ingredients & Directions for use
They say the best things come in small packages, and here is that case in point. The Alama Gift Box is perfectly formed, containing a selection of life's little luxuries.
The box comes with brass candle in Floral Oud fragrance and Zuhoor blend tea to match the mood.
To choose your own fragrance and blend in the box – Leave your preference in the comment section while placing an order or simply call/ what's app us on +91-8448-668-830. Always happy to assist in perfecting gifting solutions.
Includes:
50 Grams Zuhoor blend
200 Grams Brass Candle in Floral Oud Fragrance
Decorated box